Statement of the Jury
Anna Daniell works non-traditionally in a style rich in historical art references. She invites a playful dialogue between people and objects, where her sculptures converse with wit and humor with other participants and insist on being part of the company, part of the community. They are also fumbling and searching, a little clumsy as they dangle and balance to find their place. These staged situations challenge the rational understanding that objects are only things, something we create and use, without a life of their own, and not something that also influences and shapes us in the process. Daniell turns the materials' value hierarchy around and opens up our shells for new perspectives, where the interaction between human bodies and bodily objects begins to oscillate.
Daniell is educated at the Academy of Fine Art in Oslo and in recent years has exhibited at, among others, Kunsthall Trondheim, Henie Onstad Kunstsenter, Galleri F15, and the Vigeland Museum. In 2016, she was one of the finalists for the Sandefjord Art Association's Art Prize. She has created a number of artworks on commission for public spaces such as Bredtvet Women's Prison and Oslo City Hall and is also currently working on several new public space commissions which include the New Stavanger Hospital and the New Radium Hospital in Oslo.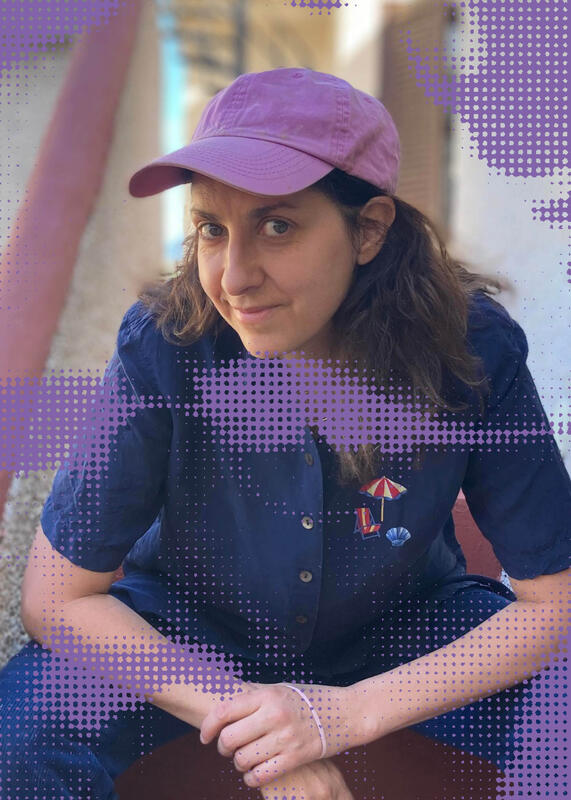 Bio:
Anna Daniell (born 1978) works with sculpture, text, film and performance. She lives and works in Nesodden. Daniell's artwork explores the importance of sculptural art in contemporary culture. She creates staged situations between the audience and her art to challenge dominant perspectives. Her works seek to communicate with a wider audience and explore new exhibition formats and to actively create an emotional connection between her sculptures and the viewer. She has recently created a permanent sculpture installation for Oslo City Hall and exhibited "A gift from a woman" at the Henie Onstad Art Centre. Solo exhibitions include Kunsthall Trondheim, Podium and Kunstnernes hus - Akademirommet. She is currently working on a large-scale outdoor exhibition, a solo at Galleri Brandstrup and a large permanent sculpture installation for, among others, Radiumhospitalet Oslo.