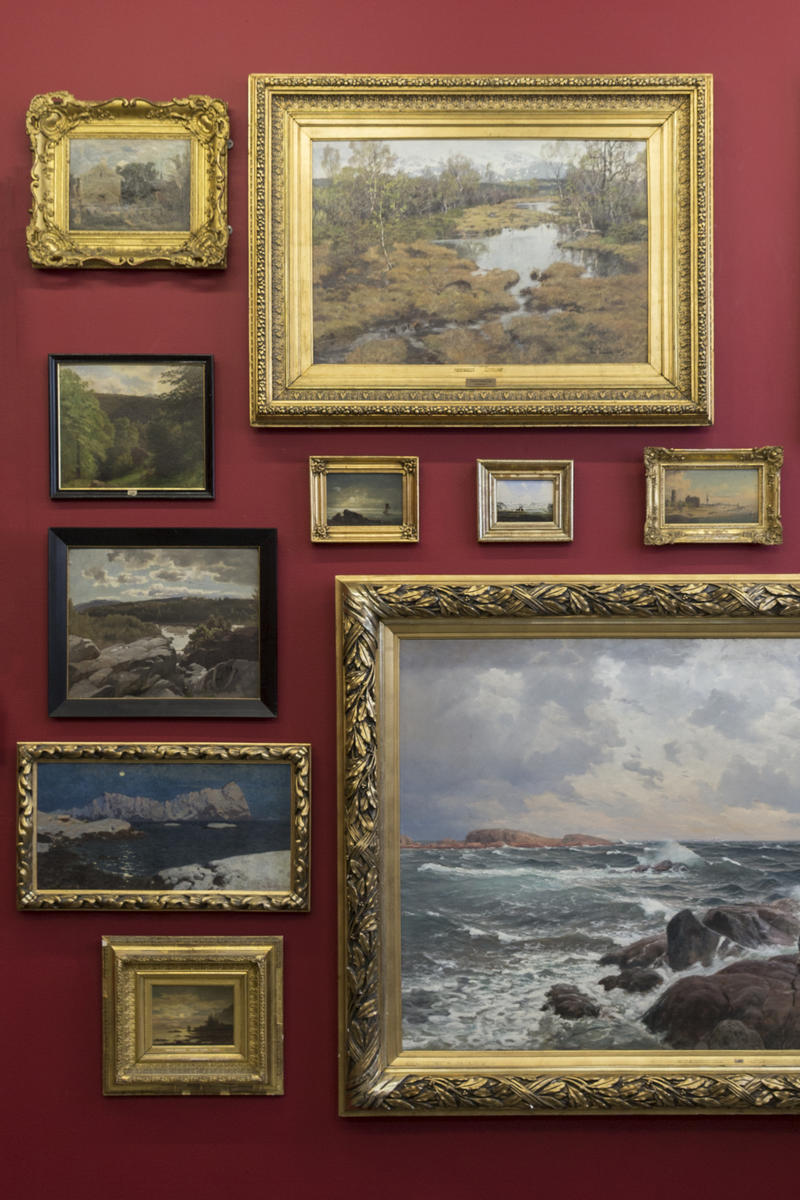 Our art collection is the foundation of Trondheim kunstmuseum and consists of approximately 5000 works of art. It has been built up over a period of 150 years, from the first purchase in 1867, Adolph Tidemand's Norsk Juleskik (1846). The collection contains key works of Norwegian 19th and 20th century art and works by leading international figures.
The exhibition on the ground floor shows a selection of works from the collection. The first room focuses on art from National Romanticism and the 1800s. The hanging draws on the tradition from the Salon de Paris, where paintings were grouped closely together by motif. The colours of the room also reflect this tradition.
In the following rooms, the selection is thematic, based on pictorial conventions and different motifs. In the large hall, the focus is on the years between the two great wars, and the art historical currents of that time.